About CTAIRA
Chris spent almost 20 years as a leading sell side analyst in the City of London where he was the top ranked Aerospace analyst before moving to focus on transport and particularly airlines, airports and railways and where was rated as a leading analyst in this sector too. Before that he was employed in a number of research and analytical roles. Whilst an analyst in the City he also worked on a wide range of corporate finance and related assignments around M&A and raising equity and debt as well as the provision of strategic advice. In addition to the final privatisation of Lufthansa which he participated in numerous share issues (Aerospace and Transport).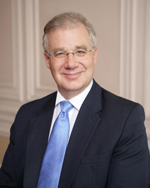 After building his reputation working for a number of leading financial institutions and spending some 20 years as a top rated analyst in the City of London, Chris established himself as an independent aviation analyst and advisor in 2002. He has served as special advisor on aviation policy issues to the UK Government, to Parliamentary Committees and to the Civil Aviation Authority; he has also advised a number of airlines as well as major airframe manufacturers and aircraft lessors on strategic development issues.
In 2002 he established CTAIRA as a specialised aviation advisory and consulting business with an exceptionally strong research basis that was established in 2002. Its primary focus is on civil aviation with a particular and proven expertise that is applied to a broad spectrum of business and economic issues. CTAIRA has worked for companies across the sector and also advised governments and regulators.
CTAIRA operates at the highest levels within companies where it provides a number of distinct but clearly inter-related activities. Where necessary we will augment our core skills from a group of colleagues that we have worked with over many years
Research and Analysis
• Pure and applied research for clients where this often involves detailed diagnostic studies to identify, evaluate and understand the issues

Consulting and Advisory
• Application of experience to research and analysis to provide options and solutions to clients
• Provision of advice in respect of issues faced by clients or in response to particular events
Chris has an undergraduate degree in Economics and a postgraduate degree in Labour Economics. He is a Fellow of the Royal Aeronautical Society and a Chartered Member of the Institute of Logistics and Transport.
Chris has written a monthly column for Airline Business since May 1999; he is also a regular conference speaker and media commentator on issues associated with the economics and business of civil aviation. He also lectures at a number of universities and is a visiting professor in Aviation Strategy at the University of Coventry. He is on a number of advisory boards
CTAIRA's Experience - a small selection of our assignments
Research
A study for the UK CAA examining the strategic importance of London in terms of air travel
A review of the prospects of a new regional aircraft for the company developing and subsequently producing the aircraft
Reviewing and identifying where a major low-cost airline would deploy its future fleet
An examination of the prospects and options for a distressed regional airline
Identified potential buyers for a significant minority stake in a national airline and determined the likely value
A number of economic impact studies generally, but not always, to consider the consequences of a national airline failing.
Ongoing "impact analysis" of Brexit for airline and airport clients
A study on the consequences of the introduction of "fare caps" for a group of airlines with a fully modelled set of outcomes
Modelled economic and traffic outcomes under a range of assumptions for airports
Undertook all of the modelling and the production of the report, for a major UK airline challenging Heathrow's assumptions and outcomes in respect of its commercial revenues (and the consequences for the aeronautical charges) for the Q6 charging period
Deep diagnostic reports for investors on target airlines
Consulting
Identified the options for both an airline and its owners where a key element was determining the value to an acquiror, and where much of this value was strategic; the outcome resulted in a successful transformational change for the acquiror.
Identified the opportunities in terms of new operators and routes and the value arising for a regional airport
Acted for an airline reviewing a particular M&A option (where a key element was on how traffic would be distributed and developed at the two airlines' hubs but also where there was a need for a deep analysis to understand the actual position of the "target" airline
Determined and evaluated the potential for a low-cost short haul airline to operate in the long-haul market from route identification, aircraft selection, to frequency and schedules.
Fleet evaluation and renewal exercise for a European LCC
Turnaround programme for a European leisure airline
Review of the outlook for a key operator at an airport and the likely outcomes if it was to cut back its operations or fail and the consequences for traffic
Reviewed and challenged the traffic forecasts of a major Gulf hub
Reviewed and determined the likely outcomes of the strategy of the key operator at a major European hub for the airport owner before they committed to expanding the airport
Identified route opportunities from competing airports for an airline client
Studies for airlines looking to either dispose or acquire slots involving the valuation and the identification of the counterparty for the trade.
Advisory
Retained by the owners to identify the key value drivers of an airport and provide the key arguments for the sale memorandum as well as taking a view on its likely value
Acted as advisor to a UK parliamentary committee examining the provision of air services to Northern Ireland.
Advisor to the Cabinet Office for the Royal and Ministerial Air Travel Review 2005-2006
A member of a team to provide advice to the UK CAA in respect of aviation industry issues during the development of the conclusions for the Q5 charging period
Acted in the role as an independent/expert witness for Gatwick Airport to review and give views and opinions on the work and outcomes reached by the UK Airport's Commission
Acted for an airline challenging the anti-competitive behaviour of an airport to develop the economic arguments and also quantifying the degree of damage suffered
Acted as the economist in developing a new economic regulatory system to determine the; relevant arguments, necessary conditions, objectives and background against which the legal team drafted the regulations for airports, air carriers, ground handlers and ANSPs.
Acted as an expert witness in a significant commercial dispute in the civil aerospace sector
Acted as advisor to the chairman of an airline as it prepared for an IPO and then subsequently on a range of assignments around future options following its flotation when it was bid for.
Acted in a number of cases to identify strategic/investment partners for individual airlines and to evaluate the options, taking a view on valuation and in particular strategic valuation.
Provision of advice on a range of strategic issues for a number of airlines
Provision of advice to an airline considering offering corporate/private jet connections beyond its main hub
Chris Tarry - other qualifications and appointments
Fellow of the Royal Aeronautical Society
Chartered Member of the Institute of Transport and Logistics
Member of the Air League also Member of the Air League Council
Liveryman of the Honourable Company of Pilots
Visiting Professor in Aviation Strategy University of Coventry
Member of Knighthood Capital Advisory Board
Advisor to STJ Advisors
Advisor to Anthem Corporate Finance
Council Member of the Royal Aeronautical Society 2005-06
Public Member of Network Rail 2002-2007
Member of the European Advisory Panel of All Nippon Airways 2010-2013
Member of IATA's Eagle Awards panel 2007-2011
Member of IATA's "Vision 2050" panel
Advisor to the Northern Ireland Select Committee 2004
Advisor to the Cabinet Office for the Royal and Ministerial Air Travel Review 2005-2006
Member of the Judging Panel for the Airline Business Strategy Awards since inception
UK PPL(A) 2001